OTL Specialty Construction Project at Station Park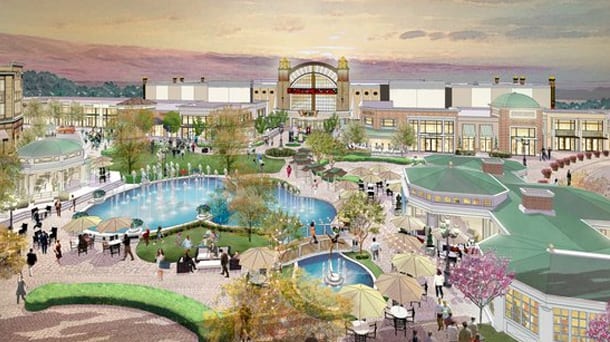 We Can't Wait to Show You our Station Park Show Fountain!
Shoppers will love what's in store for them at Station Park. And we're not just talking about the retail stores and restaurants – we're talking about a one-of-a-kind show fountain that will turn heads at the open-air retail entertainment center.
CenterCal Properties is developing the 800,000-square-foot project near Salt Lake City, Utah. Station Park will include a broad selection of apparel, home goods, entertainment and restaurants. The center is already home to a new theater, retail store and grocer, and more stores will open this month. A hotel is planned, as well.
In a few days, you'll see OTL break ground on a dazzling show fountain in the center's park. OTL is working hand-in-hand with world-famous landscape architect Lifescapes International to create a gathering place that will become the heart and soul of the project. We're excited that we're part of the project team.
OTL is designing and constructing an animated fountain that includes 52 chasing nozzles, six robotic nozzles, and in the center, a transformer nozzle. Add colored lights, music and choreography, and you've got a highly entertaining show that will knock your socks off.
Each chasing nozzle will be lit with color, and each robotic nozzle is topped with a fan jet that will twist, turn and rotate in circles to create a variety of shapes, colors and movements. To top it off, the transformer nozzle displays another show of color and light as it shoots a vertical plume of water 40-50 feet in the air.
Just when you think the transformer nozzle has completed its glitzy act, it changes from a dynamic vertical display to a graceful water bell blossom.
The fountain should make its glorious debut by December, just in time for the holidays.
Subscribe to Our Newsletter